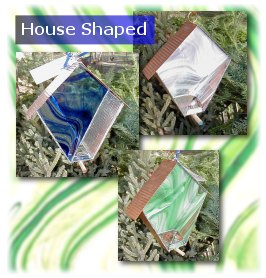 House-Shaped feeders
These popular feeders are a very colorful addition to any garden.

Made primarily to attract chickadees and finches, it has a perch at the bottom that can be removed to discourage house sparrows.

The roof and sides are made from copper. It's ready to hang with a copper hook.

Size is approximately 6x6x2, and holds 2 cups of seed.