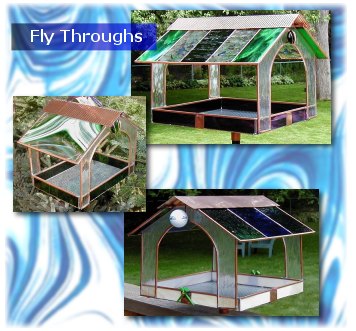 Cardinals, chickadees, finches, nuthatches and small woodpeckers all eat from these popular feeders.
Fly Through Feeders

This functional "Fly-Through" feeder comes in two sizes:

The large fly-through is post-mounted and comes with a 3/4" copper fitting. It can be placed on any length of copper pipe or birdfeeder pole (not included). Approximate size is 12x12x12"h.

The small fly-through can hang from it's copper hook or be set on a deck railing or table. Approximate sixe is 9x6x10"h.